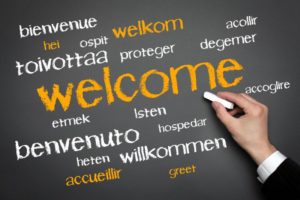 At Legacy Trails Dental, we're proud to part of the Plano community, and we love interacting with our patients, which is why we're excited to introduce your blog. Our plan is to give you friendly dental guidance and offer fascinating information about everything that relates to oral health. Before we launch into all of that, though, we thought we would introduce ourselves. Your dentist in Plano is eager to make your acquaintance!
About Our Doctors
We have three friendly, experienced dentists in our office:
Afshin Azmoodeh has nearly two decades of experience under his belt, but that doesn't mean he is done learning. He is serious about participating in continuing education so he always offers his patients the latest and greatest in dentistry.
Christina Ky has been enjoying her dental career since she graduated from dental school in 2010. She especially loves to work with children and teach all her patients about how they can achieve great oral health.
Tatyana Romanoff decided as a child that she wanted to become a dentist, and she is living out her dream in our office. She has over 10 years of experience and looks forward to many more.
About Our Services
Whether you want to protect your teeth, restore your smile, or give your pearly whites a makeover, we're happy to help. You're welcome to come in every six months for a regular cleaning and checkup, wherein we'll assess your oral health and offer suggestions on how you can keep that grin of yours in fantastic shape. If you need more extensive work, such as crowns or even implants, we can do that too.
Unhappy with the way your teeth look? We can talk to you about our cosmetic services, whether you want something as simple as teeth whitening or as dramatic as gum contouring or porcelain veneers.
We love to work with patients of all ages, so feel free to schedule appointments for everyone in your clan, from little Timmy to Grandpa Jim. We strive to ensure that every patient leaves our office feeling like they received high-quality, compassionate care.
Would You Like to Learn More?
We could talk for hours about how much we love dentistry and how eager we are to take care of your smile, but, as they say, talk is cheap. If you want to take a look at our office, ask questions about what we do, or discuss your oral health goals, we invite you to drop by. You can chat with our office staff and perhaps even schedule an appointment. We're accepting new patients!
If you're worried about the cost of dental care, please set your anxieties aside. We're in-network with all PPO insurance providers. And if you don't have insurance, we'll do our best to help you set up a payment plan.
As your "dentist near me" in Plano, our goal is to promote healthy, beautiful smiles in the community. We look forward to meeting you!
Contact Us
Whether you want to schedule an appointment or talk about anything related to our oral health, we would like to hear from you. You can contact us at 214-227-1000.