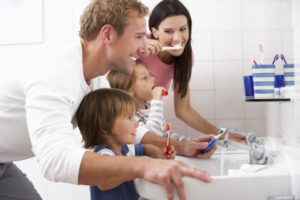 Everyone wants to keep a healthy, strong smile, but many don't know everything that they need to do to maintain it. Many know that it takes a diligent brushing routine, flossing daily, and the right dental products at home—but did you know that a critical part of smile maintenance is visiting your dentist in Plano every 6 months? Learn more about why preventive care appointments with your dentist are crucial to keeping your teeth and gums strong and beautiful over the years.
Critical Elements of Your Preventive Care Appointments That You Can't Afford to Miss!
When you think about visiting the dentist, you might think about how you have to stop your daily plans or take an hour out of your normal routine. But many don't realize everything that comes included during their preventive care appointments. Here is what you can expect to gain when you visit your dentist semiannually.
A Complete Diagnostic
The beginning of your preventive appointment will always begin by gathering diagnostic images. These digital images and x-rays allow your local dentist to clearly see the whole smile—both the inner and outer workings of it. By viewing diagnostic x-rays and images on chairside monitors alongside your dentist, you will have a much better understanding of the current state of your oral health.
A Detailed Dental Examination
Once your dentist has captured several dental x-rays of your mouth, they will carefully examine your smile visually, checking for any abnormalities. This time is used for screening for warning signs of common oral health conditions including:
Signs of tooth decay
Symptoms of gum disease
Wear and tear on the teeth from teeth grinding
Temporomandibular joint (TMJ) dysfunction
Abnormalities in the mouth that demonstrate signs of oral cancer
Dental Cleanings in Plano
Thirdly, one of your local skilled dental hygienist will thoroughly clean between each of your teeth and below the gum line during this portion of the appointment. Even the most dedicated dental patients can miss spots in their smile that are hard to reach during their daily dental routine. Your professional cleaning will ensure there is no plaque or tartar left behind to cause any dental problems.
Your Own Personal Dental Treatment Plan
This may be the most important part of your preventive care appointment—planning for the future. Your dentist will work one on one with you to address any dental concerns with a treatment plan that fits your lifestyle and your budget. Feel free to ask any questions you may have during this period of the appointment.
When was your last appointment? If it's been longer than 6 months, call your local dentist to schedule an appointment right away.
---
About Our Office
Here at Legacy Trails Dental, we know that regular dental appointments will save you the added expenses of wasted time and money in the future. That's why we work to keep you and your loved one's smiles healthy from the beginning. Feel free to call us today to schedule your next visit!