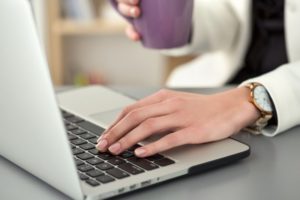 Before you make any major purchase, it's wise to do thorough research. You want learn everything you can both about the product you're buying and the entities who provide them. The same thing is true of services; you want to make sure you're getting the best service available at a fair price. Dental implants in Plano are no exception to the rule of consumer research. How can you find a dentist whom you can truly trust with restoring your smile? Here are some key things to look for.
Credentials and Experience
Placing dental implants is a delicate procedure that requires an expert touch and a thorough understanding of the structures around the oral cavity. It's wise to trust your procedure only to a dentist who has undergone extensive training that equips them to handle a variety of implant cases.
Most dentists have biographies on their websites, which may mention if the dentist is qualified to place and restore implants. You may also be able to find reviews from past patients who have received implants from that dentist.
Types of Implants Available
Some dentists offer only basic implant services, while others are able to implement advanced strategies and techniques to restore their patients' smiles.  For example, some dentists offer implant-supported crowns, bridges, and dentures, but they may not offer All-on-4 dentures. All-on-4 requires that the dentist uses a specific implant placement technique that enables them to replace an entire arch of teeth with just four to six implants.
Technology
Technology plays a pivotal role in implant placement and restoration. Digital X-rays often help dentists to determine if a patient is a good candidate for dental implants, but X-rays alone are not always enough to help dentists prepare well for the placement surgery.
Many dental professionals also use 3D Cone-Beam imaging, which produces a highly detailed, 3D representation of a patient's mouth. This ensures that the dentist in Plano knows exactly what to expect during the surgery; the procedure will have the best chance possible of succeeding.
Convenience
Some dentists are able to perform only part of the implant process in their office; they might have to refer you to a specialist for the placement surgery, or you may have to go elsewhere to get the implants restored. It's more convenient to find a practice that is able to be with you throughout your entire journey.
Also, because completing your implant procedure will take several appointments, it's a good idea to choose a practice that is within a reasonable driving distance of your home or place of work.
Are you ready to replace your missing teeth with dental implants? We hope this brief guide helps you find the right dentist to perform your procedure.
About the Dentist
Dr. Afshin Azmoodeh has undergone extensive training in both implant placement and restoration. He is one of the top dentists in the nation, and he truly enjoys helping his patients to discover the benefits of dental implants. If you would like to speak to him about regaining your lost smile, please contact us at 214-227-1000.