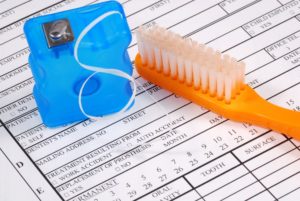 Now is a hectic and exciting time of year as you shop for the perfect gifts and plan tasty holiday meals. Although times may be busy, do not forget about your dental insurance. If you do not use your benefits before the end of the year, they will expire. You lose the opportunity to visit your dentist in Plano for affordable rates to keep your smile healthy.

Invest in Your Oral Health
While brushing and flossing are vital to keeping your teeth and gums healthy, it is not enough. You must also see your dentist twice a year for a cleaning and checkup. Preventive care allows you to reduce your long-term dental costs by lessening the risk of oral health complications, like tooth decay and gum disease. Since dental insurance is designed with prevention in mind, you can enjoy the services you need to maintain your oral health.
You can see your dentist twice a year for little to no out-of-pocket costs by paying your monthly premiums. While you may view the appointments as unnecessary, every $1 spent on prevention can save you $8 to $50 on restorative and emergency services.
Even with the best prevention, issues can still arise. It is best to have them corrected quickly to prevent them from worsening. This reduces the likeliness of needing an invasive, costly procedure in the future. To rehabilitate your smile, your insurance can cover as much as 80% of these services after paying your annual deductible.
Don't Lose Your Insurance
Dental insurance provides an excellent means to enjoy affordable dentistry to keep your smile healthy, but less than 3% of Americans meet or exceed their annual allowance. If you are among those who have not used all their benefits, you are about to lose them.
On December 31st, your dental coverage expires. Any remaining benefits do not carry over into the new year for accumulation. In addition, you are not reimbursed for the premiums and deductible you have paid. As a result, you could let thousands of dollars go to waste if you do not use your insurance now.
Enjoy Affordable Dentistry
To make the most of your coverage, it is best to choose an in-network dentist who has pre-negotiated rates with your insurance company. You can still visit a dentist who is not in your network, but you need to pay the difference between their fees and your insurance's allowable coverage.
Your dentist works on your behalf with your insurance company to file the necessary claims to maximize the value of your policy. Do not let your benefits expire. Visit your dentist before the end of the year.
About Legacy Trails Dental
Legacy Trails Dental believes you deserve to benefit from the best every time you walk through our doors. We provide complete dental care while working with your insurance to keep our services affordable. If you have any remaining benefits, we can help. Contact our office today to schedule your appointment.