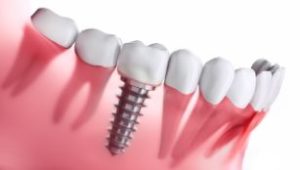 Did you know that an estimated 178 million Americans are missing at least one tooth? Unfortunately, tooth loss can occur for many different reasons: gum disease, genetics, poor oral hygiene, and accidents are just some of them! Dental implants in Plano are a fantastic solution for tooth loss because they look and feel incredibly natural. And the fact that they can last a lifetime makes them one of the best long-term investments you can make in your oral health. However, like any investment, there is a short-term cost to take into consideration. If you've been wanting to restore your smile with dental implants but haven't had the savings, a tax refund might be the perfect opportunity. Keep reading to learn more about dental implants below!
What Are the Benefits of Implants?
Implants do one thing that other options don't: They replace the roots of missing teeth. This one factor provides benefits that you won't get from traditional bridges and dentures:
Implants function more like your own teeth.
You won't have to worry about embarrassing slips during conversations like you might with dentures.
Implants provide superior chewing strength so you can still eat your favorite foods.
Implants last several decades – much longer than dentures or bridges.
You won't lose bone mass in your jaw over time, so your facial structure and appearance won't change the way it can with dentures.
Implants don't negatively impact your existing teeth like bridges do.
What Are the Steps To Getting an Implant?
Here are the basic steps of the process:
A small in-office surgery is done (usually between 1-2 hours) to place the implant in the jaw. This is much easier than you might expect, and many people say it's less painful than an extraction.
Then, it typically takes 3-6 months for the implant to integrate, or fuse, with the surrounding jawbone.
Finally, the restoration (a dental crown, bridge or denture) is attached to the implant or implants to complete the process.
Why Is Tax Season Such a Great Time To Get Implants?
Although it's easy to see that dental implants are a wonderful investment, you may not have the savings to have the procedure done right away.
However, a lump sum of money from a tax refund can be put towards anything that you don't usually have money for throughout the year. And there's nothing better to spend it on than your smile, especially since you'll enjoy the benefits of implants for the rest of your life!
About the Author
Dr. Tatyana Romanoff is a general, cosmetic and restorative dentist in Plano and a graduate of the University of Colorado School of Dental Medicine. She often recommends implants to patients after tooth loss because she knows that they look and feel more natural than any other option. If you're considering dental implants and have any questions, she can be reached through her website.