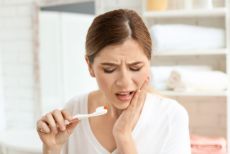 When it comes to dental care, sometimes our teeth don't always cooperate with our schedules. Many people not only have a hard time scheduling routine checkups during normal work hours, but emergencies often happen on the weekends as well. That's why you'll be glad to know that there's a dentist in Plano who's open 7 days a week! Learn more below about our hours and services, and, in the event that you need emergency care, what an emergency visit might look like.
Expanded Office Hours and Available Services
These days, everyone is busy, so we understand how important it is to get convenient dental care that fits the needs of the whole family. You can get any of the services listed below, including emergency care, during the following hours:
Monday – Friday: 8:30 – 5:30
Saturday: 8:30 – 2:30
Sunday: 10:00 – 2:00
And here are just some of the services we provide:
Checkups and cleanings, including an oral cancer screening at every visit
Gum therapy and periodontal care
Children's dentistry, including sealants, fluoride treatments, and athletic guards
Cosmetic dentistry such as whitening, gum recontouring, and porcelain veneers
Invisalign clear braces
Tooth-colored fillings and dental crowns
Root canals
Bridges and dentures (both traditional and implant-retained)
Dental implants
TMJ therapy
Wisdom teeth extractions
Sedation options to make your care free from stress and anxiety
Emergency dentistry
Advanced technology and equipment
By coming in regularly for checkups, you can prevent many emergencies. But you can't prevent them all!
When you have sudden, unexpected dental pain, even if it's on a Saturday or Sunday evening, call us right away to arrange coming in. If you need to leave a message, we'll get back to you first thing the following morning.
What You Can Expect If You Have an Emergency
Here's what an emergency visit with a Plano dentist will include:
Discussion of your symptoms – We'll start by reviewing your medical history and asking about your symptoms and general situation.
A visual exam and X-rays – Then we'll visually inspect your teeth and gums and take X-rays to see what's happening inside the jawbone and the roots and nerves of your teeth.
Photographs – We may use a small intraoral camera to take up-close photographs of your teeth. This is a great way to document our findings and help you better understand your treatment plan.
Recommendations and treatment – We'll finish up by telling you what we found, explaining your diagnosis, and recommending the best treatment. If you have an infection, this may include an antibiotic to prevent it from spreading and becoming dangerous to your general health.
Convenience is at the top of everyone's priority list. With three dentists and office hours every day of the week, you and your family will find it much easier to get the care you need for a healthy smile.
About the Author
Dr. Tatyana Romanoff is a family dentist in Plano and a graduate of the University of Colorado School of Dental Medicine. She and her colleagues are committed to providing outstanding dentistry, so they've made high-quality care available to their community 7 days a week. If you have any questions or need to schedule an appointment, she can be reached via her website.