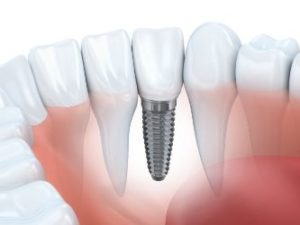 It's easy to take your teeth for granted, but even losing just one tooth can really impact your oral health, confidence, and well-being. By replacing missing teeth with implants, you can greatly improve your oral health for the rest of your life. And summertime is the perfect opportunity since you don't have the added stress of the holidays or busy school schedules. Keep reading to learn more about why having a full set of teeth is so important and why dental implants in Plano are such a great replacement option!
Why Should You Replace Missing Teeth?
It goes without saying that losing teeth impacts your appearance. But even missing a back tooth that doesn't show when you smile has unforeseen consequences to how you look. When the teeth are lost, the jaws lose bone mass and get thinner and weaker over time. This gives your face a sunken-in look and adds years to your appearance.
And that's not to mention the impact it has on your dental health:
The remaining teeth will start to shift, changing your bite and increasing the risk of developing cavities and gum disease on these teeth.
Without every tooth, you can't eat as comfortably or speak as clearly as you once did.
When your smile isn't intact, it's harder to navigate your personal and professional life and you don't feel as confident during first dates or job interviews.
The good news? Dental implants allow you to avoid all of these issues.
The Advantages of Dental Implants
Implants stand out from other replacement options like bridges and dentures because they replace the roots of missing teeth. This accounts for many of the advantages they offer:
They look and feel more like your own teeth than any other choice.
Since implants are essentially prosthetic roots, they trick your body into thinking that healthy teeth are still present and preserve your jaws and facial structure.
Implants have unmatched stability and chewing strength.
Implants can last 30 years or more with basic care and maintenance, making them the best long-term investment in your oral health you can make.
Unlike dentures, you won't have to worry about your implants being noticeable to other people, so you'll have more self-confidence in social situations.
This summer, why not take advantage of the relaxed pace of life and replace your missing teeth with implants? Your smile will thank you!
About the Author
Dr. Christina Ky is a general and restorative dentist in Plano with nearly a decade of experience and a graduate of Baylor College of Dentistry. Over the years, she's often recommended implants to her patients because they provide so many benefits that other replacement options can't. If you've experienced tooth loss and have any questions about implants, she can be reached via her website.