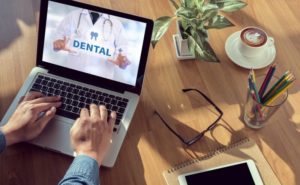 Have you gotten the most out of your insurance policy this year? Many plans will reset once 2020 arrives, and typically the benefits of your plan will be reset instead of rolling over – or, in other words, if you don't use these benefits, you lose them! Read on to learn why visiting your dentist in Plano and using your insurance now could ultimately end up saving you hundreds of dental dollars.
Why You Should Use Your Dental Benefits
Using your dental insurance to the fullest extent possible before the end of the year has many advantages. Here are a few different reasons to make sure your benefits are utilized:
You've Paid the Premiums: If you've already paid for your dental insurance, you're entitled to savings – but you can only get your money's worth if you actually use the benefits.
You've Met the Deductible: You need to pay a certain amount out of pocket every year before your policy will pay for anything. If you wait until next year to visit the dentist for treatment, you'll have to pay the deductible all over again before the savings can kick in.
There's Money Left in the Yearly Maximum: Your policy will pay a certain amount for dental care every year, but the leftover money will expire once January arrives. You should ideally use as much of the yearly maximum as possible.
Rates Might Go Up Next Year: Dentists sometimes need to increase their rates at the beginning of the year due to various expenses. That means your copay – the amount you pay out of pocket in addition to what your policy provides – may increase as well.
How Can You Use Your Dental Insurance Before the End of the Year?
Even if you don't think your teeth and gums need any special kind of care, at the very least you should be scheduling at least two dental checkups and cleanings every year. Most policies will cover these preventive visits in full, or for little to no expenses out of pocket. Furthermore, these checkups and cleanings will greatly reduce your risk for tooth decay and gum disease, which makes it less likely that you'll have to pay for additional treatments such as root canal therapy later.
Alternatively, if there's a particular dental service you need to protect your oral health, such as receiving a crown or a filling, your policy is likely to provide at least partial coverage. You're more likely to save money on these treatments by having them done now rather than waiting for next year.
Your dentist in Plano can help you understand your policy and work with you to file claims with your insurance carrier. Schedule an appointment today and ask about ways you can maximize your insurance benefits.
About the Practice
At Legacy Trails Dental, we make sure long-time patients and new patients receive the expert dental care they need while making the experience as easy and affordable as possible. We are in-network with all dental PPO plans, and we can work with out-of-network patients to make sure they get the most out of their coverage. To schedule an appointment, visit our website or call (214) 227-1000.