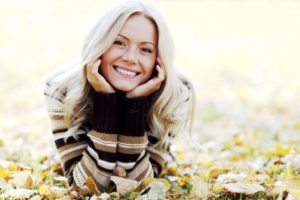 Whether it's a party, gathering of friends, or a work event, you can guarantee that this time of year will be memorialized with plenty of photos to look back upon in the coming years. Don't want your smile to be the thing that causes everyone to cringe? Let a cosmetic dentist in Plano share a few ways you can enhance and improve the look of your pearly whites. With the help of cosmetic dentistry, you can feel good about your appearance this holiday season.
How Can Cosmetic Dentistry Improve Your Smile?
Cosmetic dentistry is designed to focus on the aesthetics of your smile. While the goal of all dentists is to improve your oral health and prevent decay and disease, a cosmetic dentist specializes in making sure the look of your smile is aesthetically pleasing. This can include covering imperfections, fixing minor chips or cracks, eliminating stains and discoloration, or even straightening crooked teeth or realigning an improper bite.
What Cosmetic Services Are Available?
Nowadays, you have more options available to you than ever before. With advancements in the field of dentistry and technology, your dentist in Plano can perform a wide array of treatments to help bring out the beauty within your smile. Some of these services include:
Invisalign® Clear Braces
If it's crooked teeth, overcrowding, spaces between teeth, or a bite alignment issue, Invisalign clear aligners can quickly and easily shift your teeth in the right direction, giving you a show-stopping smile. These clear, plastic trays are custom-made to ensure a comfortable fit throughout the duration of your treatment, which you will find is significantly less than being treated with traditional metal braces.
Porcelain Veneers
These ultra-thin, shell coverings fit snugly over the front of your teeth, covering any and all imperfections. From chips, cracks, stains, discoloration, minor gaps and bite alignments, and even crooked or misshapen teeth, porcelain veneers are strong and durable, and they can fully transform a person's smile in just two visits.
Metal-Free Dental Restorations
Whether you're in need of a filling or a dental crown, you don't have to worry about your dental work being seen by others. Instead of using traditional amalgam, your dentist will use metal-free dental restorations. If it's a filling you need, composite resin will be matched to your natural tooth color to fill in the cavity. If you require a dental crown, you can expect your dentist to use dental ceramic to create a hard, long-lasting restoration that will protect your weakened tooth.
Direct Cosmetic Bonding
While porcelain veneers are considered a more invasive procedure because of the minor, yet, necessary enamel removal, direct cosmetic bonding is more affordable and less invasive. Instead of altering your teeth, your dentist in Plano can easily cover small chips or cracks, stains, and even small gaps with the same composite resin used in tooth-colored fillings. This process is completed in one visit, allowing you to be holiday-ready by the time you leave the dentist's office.
Teeth Whitening
If it's stains and discoloration that are plaguing your smile, in-office or at-home teeth whitening can give you the results you desire. Depending on your personal preference and needs, you can see a noticeable difference in your smile in just one visit by allowing a professional to whiten your smile. Or, if you would rather gradually brighten your teeth, your dentist can supply you with custom at-home trays that will provide dramatic results in about two weeks!
Cosmetic Gum Recontouring
Maybe it's not your teeth that you dislike, but instead, it's your gums. Fortunately, your dentist offers gum recontouring to help create an even appearance. By sculpting and shaping your gum line, excess tissue can be easily removed, giving you a new and improved smile that is less "gummy" and more "glowing."
Don't be afraid to take the next step in improving the look of your smile. Make this year's holiday memorable by allowing your cosmetic dentist to help you reach your goals.
About the Practice
At Legacy Trails Dental, we pride ourselves on taking care of people, not just teeth. Our cosmetic dentistry services make it possible to take your smile from drab to fab in no time at all. Covering imperfections big or small is no problem for our team, as we are equipped and trained to give you the smile of your dreams. Don't go another year unhappy with your smile. Let us use safe and effective cosmetic treatments to enhance, improve, and transform your teeth and gums into a beautiful work of art. To find out how we can help you, visit our website or call (214) 227-1000.