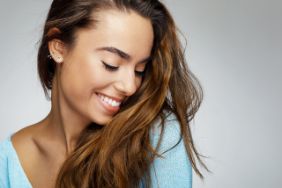 If you're like most people, you weren't born with perfectly beautiful teeth. And chances are you have more than one type of imperfection you want to correct! Whether it's stains, crowding, a gummy smile, or chips and cracks, sometimes a combination of procedures will give you the best end results. Keep reading below to learn about the options a cosmetic dentist in East Plano offers and how they can be used together to give you a gorgeous grin!
How Can You Combine Cosmetic Procedures For Superior Results?
Your smile is just as unique as your fingerprints. Depending on your needs, here are some examples of how more than one cosmetic treatment can be used together:
You may have certain teeth that could benefit from porcelain veneers while others only need direct cosmetic bonding.
Teeth whitening is incredibly popular and often used in conjunction with all other types of cosmetic treatment.
If you have uneven gums or a gummy smile, you may want to start with gum recontouring to make your teeth uniform and symmetrical. From there, you could get porcelain veneers, direct cosmetic bonding, or even straighten your teeth with Invisalign.
The Most Popular Procedures For Smile Makeovers
The best way to get an idea of what's right for you is to schedule a consultation with an experienced cosmetic dentist in Plano. After they've assessed your dental history, goals, budget and lifestyle, they'll create the best treatment plan for you. Here are some popular procedures they may recommend (many of which can be done in just 1 to 2 visits):
Professional whitening – Whitening is an excellent way to take years of your appearance. But since the FDA limits the strength of store-bought options, you'll get the most reliable results from working with a cosmetic dentist.
Direct cosmetic bonding – Bonding is a great choice for minor chips, cracks or other imperfections on the front teeth.
Porcelain veneers – These thin, strong sheaths of porcelain are adhered to the front of the teeth to give you dramatic results. They're often perfect for small or oddly shaped teeth, moderate chips and cracks, severe stains, enamel defects, and more.
Metal-free restorations – When you need a filling, dental crown or bridge, metal-free materials can be used that blend in beautifully with the rest of your smile.
Gum recontouring – Gum recontouring greatly improves the way your gums frame your teeth. And when a dentist uses advanced technology like a soft tissue laser, the procedure is much faster and more comfortable.
Invisalign – By relying on clear, plastic trays to move your teeth, you'll get the same great results you would get from metal braces, minus the embarrassment of wearing brackets and wires.
Combining two or more procedures is a great way to address multiple cosmetic flaws at the same time. And, by achieving your ideal results from the very beginning, you'll enjoy having a beautiful smile for many years to come.
About the Author
Dr. Tatyana Romanoff has over a decade of experience as a general and cosmetic dentist in East Plano. For smile makeovers, she works closely with her patients from start to finish to make sure they get the results they want and offers many different procedures to fit everyone's needs. If you'd like to know which treatments are right for you or have any questions, she can be reached via her website.