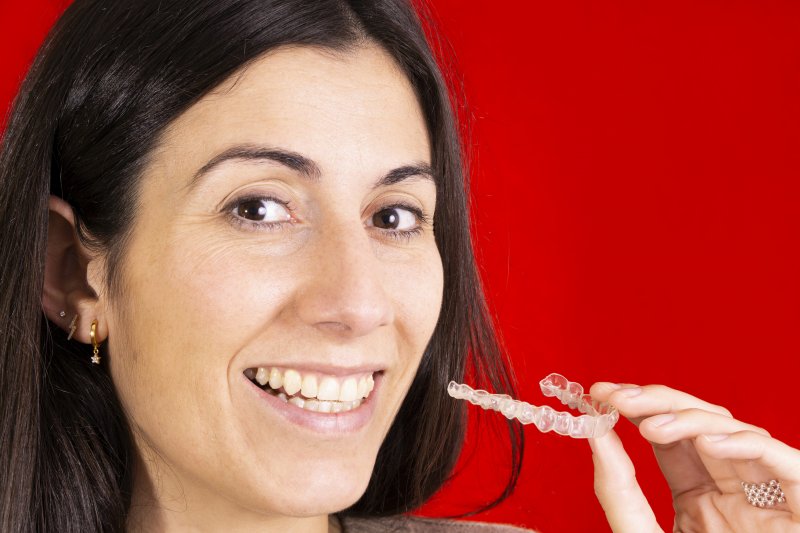 Now that the holidays are here, it's not that uncommon for your schedule to get jumbled up more than usual. Whether you are spending time decorating your home, being with friends and family, cooking, or traveling, you are in for a good season. However, if you have Invisalign in Plano, you will want to ensure that you are keeping up with your treatment. Read on for some tips to help you continue towards a straighter smile, winter holidays and all.
Wear Your Aligners Throughout the Day
The American Dental Association says that patients undergoing Invisalign treatment should be wearing their aligners for 20 to 22 hours a day for them to be effective. If you are traveling or eating frequently, you may find yourself forgetting to put them back in. If you're worried that you won't be able to remember, try setting a timer on your phone every time you take them out to eat. This way, you won't be interfering with your treatment.
Keep Your Case with You
Even if you don't think that you will be removing your Invisalign aligners, you should still have your case in a place that is accessible to you. A common way that patients lose their aligners is by taking them out and setting them on a plate or napkin. They can be easily left behind or thrown away. Doing something as simple as this could set you back in your treatment. When you keep them in their case, you are much less likely to lose them.
Remove Your Aligners Before Eating
The only thing that you should be consuming when you are wearing your aligners is water. Other liquids can get stuck between your teeth and trays, increasing your chances of developing tooth decay. If you have a sip of coffee or another hot beverage, you could damage their structure. This means that your teeth could be moving incorrectly, and you might even end up with pain and a longer treatment. You can avoid this by taking them out when necessary.
Clean Your Teeth Often
Every time that you take out your aligners, you should be thoroughly brushing and flossing before putting them back into your mouth. Tiny food debris that is left behind can cause you to experience bad breath, bacterial growth, and tooth decay. Be sure that you are taking a toothbrush, toothpaste, and dental floss when you are on the go.
Don't fall behind with your Invisalign treatment during the holidays. Use the tips above from your dentist in Plano so you can continue on a path towards a straighter smile.
About the Practice
At Legacy Trails Dental of Plano, you have not one, but two experienced dentists. Dr. Afshin Azmoodeh has been practicing in Plano for nearly 20 years and is a member of the American Dental Association. He works with Dr. Tatyana Romanoff who earned her DDS from the University of Colorado School of Dental Medicine and has completed additional training in both laser and implant dentistry. To learn more about Invisalign clean aligners or to schedule a consultation, visit their website or call (214) 227-1000.