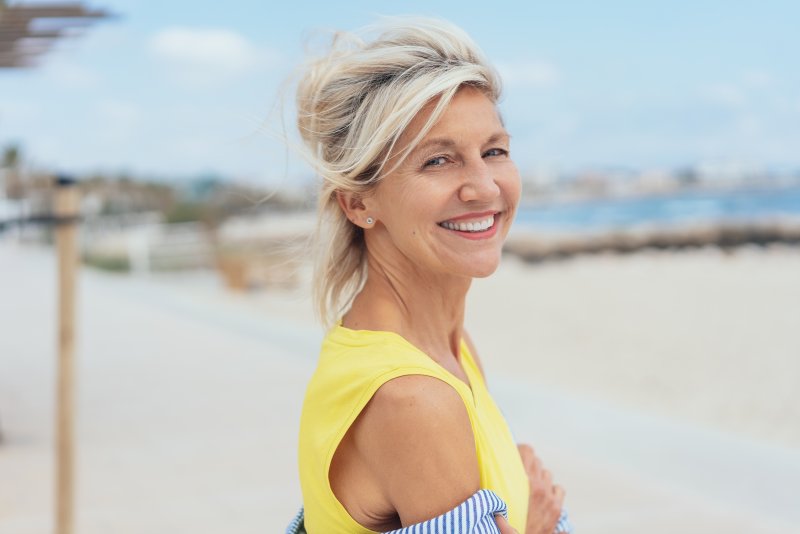 With more than 170 million Americans struggling with tooth loss, it's not hard to see why dental implants are such a sought-after treatment. After all, they are custom-made for each patient, are built to last for 30+ years, are able to preserve your jawbone, and are incredibly lifelike. If you've been considering this smile-rebuilding service, then you'll be happy to learn that summer is the best time to get dental implants! Keep reading to learn why.
#1. Enjoy a Camera-Ready Smile
From graduations and weddings to much-deserved vacations, summer is filled with celebrations and milestones you'll want to document. Sadly, gaps in your smile can make you shy away from the camera and ill-fitting dentures can make it difficult to talk and chew without embarrassing slippage. The good news is that dental implants can restore the look and function of your smile, ensuring you can fully enjoy everything you have planned during this beautiful season!
#2. Take Advantage of a More Relaxed Schedule
From PTO days to long holiday weekends, summer is known for having a more relaxed schedule. While enjoying some R&R is always a good idea, you should also consider using this time to recover from the dental implant procedure. Plus, you can do so while enjoying the summer sun on your balcony or catching up with a good book in the air conditioning!
#3. Get Ready for the Holidays
It may be hard to believe, but 2021 is already halfway through. That means Halloween, Thanksgiving, and the New Year will be here before you know it. Between classic main dishes, savory sides, and delicious desserts, you'll want your bite to be ready for all of the food-related festivities. And, if you start the dental implant process right now, it will be! Come fall, your restored bite will help you enjoy all of your holiday favorites.
Tooth loss can negatively impact your smile, bite, and speech. Unfortunately, the longer you wait to fill the gap in your smile, the higher the chances are of additional complications, like bone loss. Therefore, don't wait to schedule an appointment! Get your dental implant consultation on the calendar today.
About the Practice
At Legacy Trails Dental, we are proud to have three phenomenal dentists who focus on trustworthy care, friendly service, and, of course, top-notch dentistry. Since we complete the entire dental implant process in-house, you can rely on the same knowledgeable team every step of the way – all at one convenient location, too! If you are ready to schedule your initial consultation or would simply like to learn more about dental implants, don't hesitate to visit our website or give us a call at 214-227-1000.