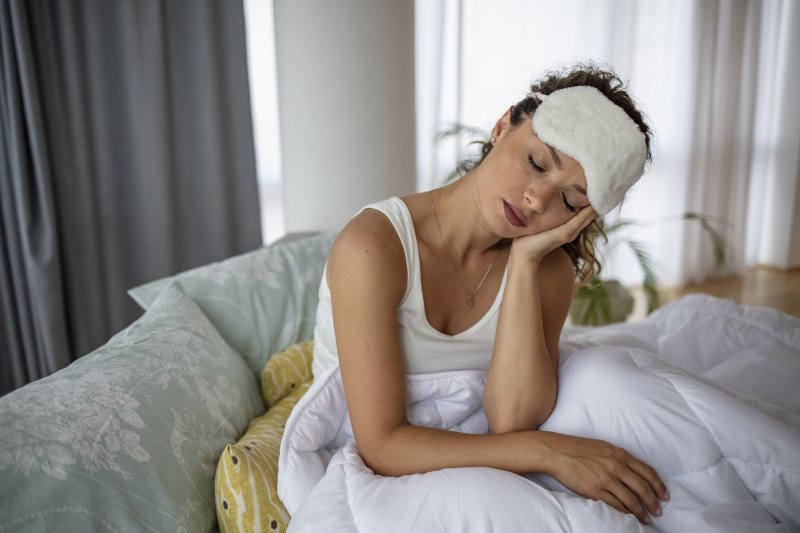 Are you suffering from an intense toothache at night? It's probably keeping you from getting some much-needed sleep. Even though you know to call your emergency dentist first thing in the morning, you might be wondering if there's a way to manage the pain just enough to catch some z's. Fortunately, there are several things you can try to alleviate your discomfort. Read on as your emergency dentist in Plano shares a few tips to help you get some sleep.
What Causes a Toothache?
You might be wondering what caused your toothache in the first place. There are several reasons why they may occur, including:
Mouth or jaw injury from blunt force trauma to the face
Drainage from a sinus infection
Tooth decay that leaves the nerves in your teeth exposed
A lost filling that exposes the nerve inside your tooth
An abscessed or infected tooth
Food or other debris stuck between your teeth
Gingivitis or gum disease
Tips to Manage a Nighttime Toothache
Here are a few ways you can manage a toothache at night:
Take Over-the-Counter Medication
Over-the-counter medications like ibuprofen (Advil, Motrin), acetaminophen (Tylenol), and aspirin can help minimize inflammation and alleviate some of your discomfort from the aching tooth. If medication alone isn't cutting it, consider applying a numbing paste or gel that contains benzocaine to the area. It will help dull the pain long enough for you to drift off to sleep!
Elevate Your Head
Instead of lying down, prop your head up on several pillows and keep it elevated while you sleep. It prevents blood from pooling in your head, which can aggravate the toothache and worsen your pain. Plus, this technique helps improve circulation and reduce swelling!
Stay Away from Cold, Hard, or Acidic Foods
Don't eat cold, hard, or acidic foods right before bed. They can trigger pain and irritate any cavities that might have already developed. If you must eat something, opt for soft, warm foods instead! Applesauce, soup, mashed potatoes, scrambled eggs, and baked beans are excellent options that are easy on your teeth.
Clean Your Teeth
When you have a toothache, the last thing on your mind might be to brush and floss your teeth. However, those practices can help relieve some of your pain! There could be food particles or other debris trapped in between your teeth, contributing to your discomfort. Before going to bed, make sure you clean your teeth thoroughly!
Use a Cold Compress
Wrap an ice pack or other cold compress in a cloth and rest it on your cheek over the painful area. Not only will it reduce swelling, but it can also numb the nerves and minimize discomfort. Try this method for 15 minutes and repeat it as needed.
If you have a nagging toothache at night, try the tips outlined above for some relief. Before you know it, you'll drift off into dreamland and wake up feeling refreshed and ready to see your dentist!
About the Practice
At Legacy Trails Dental of Plano, our goal is to provide personalized, friendly, and high-quality service beyond what's anywhere else. We understand dental emergencies can be frightening and happen when you least expect them to. That's why we offer same-day appointments so you can get the prompt relief you deserve. If you're experiencing an intense toothache at night, don't hesitate to contact our team for treatment. Visit our website or call (214) 227-100 to schedule a visit with our emergency dentist.