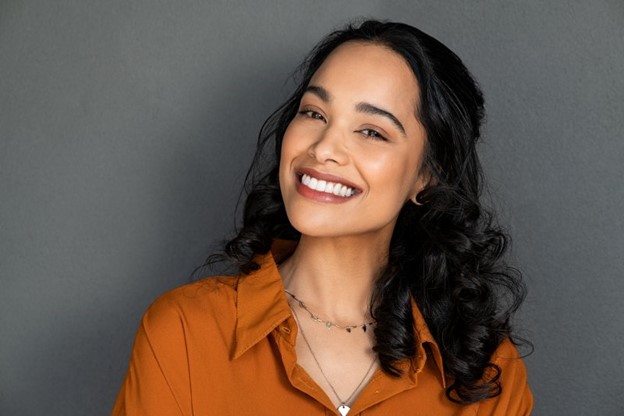 According to a recent study conducted by the American Academy of Cosmetic Dentistry, the demand for cosmetic dentistry has actually doubled within the last five years, meaning that more people than ever before are seeking treatment to achieve their dream smiles! With so many hopping on the bandwagon, you might be curious about cosmetic dentistry but aren't sure where you're supposed to start. Keep reading to learn more about cosmetic dentistry, some of the most popular treatments, and how to decide if it's the right choice for your smile.
Why Would I Need Cosmetic Dentistry?
Simply put, cosmetic dentistry consists of elective procedures that are meant to enhance the appearance of your smile. People seek out cosmetic treatment for a variety of reasons, including:
Chipped or cracked teeth.
Multiple amalgam fillings.
Staining or discoloration.
Misshapen or misaligned teeth.
Gaps between teeth.
If there's anything superficial that needs correction, the odds are that cosmetic dentistry can do something about it. But there are other benefits to cosmetic dentistry beyond the purely aesthetic, such as an increase in self-confidence, resolved bite problems and improved oral functionality, and feeling younger and fresher in the face. Not to mention, visiting the dentist—even just for cosmetic treatment—gives them the chance to inspect your mouth and ensure that there aren't any underlying issues.
Common Cosmetic Treatment Options
A few of the most common cosmetic treatment options that patients opt for include:
Porcelain veneers – These are ultra-thin sheets of dental porcelain that are bonded to the outer surfaces of your teeth, instantly improving their appearance.
Cosmetic dental bonding – A tooth-colored composite resin is molded and shaped to cover any visible imperfections in your teeth.
Teeth whitening – Your dentist can use professional-grade whitening agents and tools to safely whiten and brighten your smile.
Invisalign – These clear aligners gradually shift your misaligned teeth into a more natural and healthier position.
How Can I Get Started?
Only your dentist can help you decide which cosmetic procedure is right for you, so talking with them is the first logical step towards achieving your smile goals. They can discuss your needs and offer suitable solutions, although you'll have a large amount of input too—it's your smile, after all!
That said, you and your dentist must take a few factors into consideration: your overall oral health, the cost of treatment, and of course, the level of care/maintenance that will be required. Even though cosmetic dentistry is elective, it isn't just for anyone, and patients with unresolved oral health issues like tooth decay or gum disease might not be good candidates. But assuming you're healthy and eligible, your smile can get the makeover it needs.
Cosmetic dentistry has taken the world by storm, and more people than ever before are opting to enhance their smiles and in turn, their quality of life. If you're interested in cosmetic dentistry and think it's a viable option for you, talk with your dentist about your eligibility and your desired smile goals.
About the Practice
Legacy Trails Dental of Plano has proudly served patients in the Plano community for several years. The practice is fortunate to house three skilled specialists: Dr. Afshin Azmoodeh, Dr. Tatyana Romanoff, and Dr. Young Moon. Together they combine several years of experience and expertise to provide their patients with an elite level of dental care. Their practice is pleased to offer several available cosmetic dentistry options. If you have any questions about cosmetic dentistry or would like to schedule a visit, feel free to contact the practice online or by phone: (214) 227-1000.