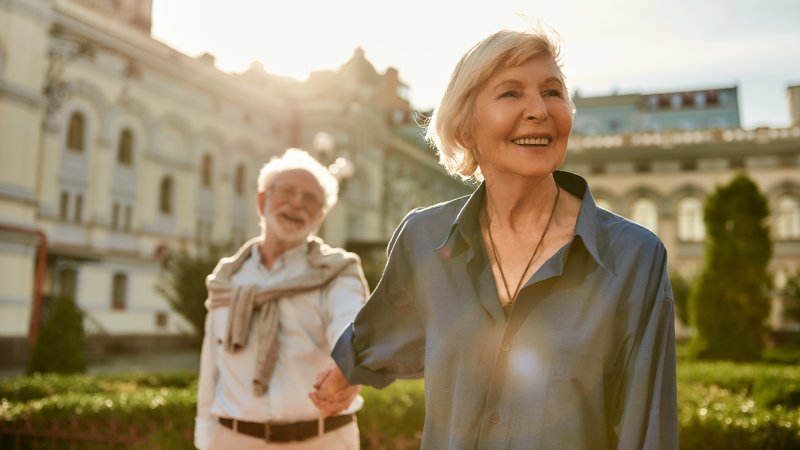 Missing one or several teeth not only affects the way you look—it can impact your overall quality of life. Normal daily tasks like eating, talking, and smiling can be difficult as well as frustrating. Fortunately, dental implants are one of the best ways to restore your smile, and they have an incredible success rate of over 95%! But did you know that vitamin D is an essential part of the treatment? Read on to learn how this nutrient boosts dental implant success and the best ways to obtain it.
Vitamin D & Dental Implants
Vitamin D is an important component for promoting healthy bones, teeth, and gum tissue. It boosts your body's ability to regulate the amount of phosphate and calcium within you. Calcium is an essential mineral well-known for nourishing and strengthening teeth and bones. Without a sufficient amount of vitamin D in the body, you may have an increased chance of experiencing calcium deficiency, which is associated with numerous health issues like tooth decay, gum disease, depression, osteoporosis, and even cancer.
Since dental implants rely on the wellness of your gums and bones, suffering from these complications can reduce the success of your treatment. Vitamin D levels in your body can determine how well the metal posts integrate with your jawbone. To boost your chances of a successful procedure, you'll need to obtain a healthier amount of this nutrient.
What Is the Best Way to Get Vitamin D?
The most ideal method to get vitamin D regularly is by spending plenty of time under the sun. Your body can naturally absorb this nutrient from solar rays simply by being outside for some time, which can also have a positive effect on the amount of calcium you have. The time necessary under sunlight will vary for each person, especially due to skin tone. Those with darker complexions tend to have more melanin, which naturally protects against solar rays. People with darker skin tones will need anywhere between 30 minutes to several hours more than those with lighter complexions, who may only require 10 to 30 minutes several times a week.
Additional Ways to Get More Vitamin D
If you aren't able to spend time outside to catch some sun rays, you can also obtain vitamin D by consuming the following items:
Egg yolks
Fatty fish and seafood
Fortified cow's milk
Portabella mushrooms
Dietary supplements
By getting enough vitamin D, you can be sure to increase the success rate of your dental implant treatment. Once you've recovered and osseointegration is accomplished, you'll be able to enjoy your full smile again!
About the Author
Dr. Afshin Azmoodeh earned his dental doctorate from the Texas A&M College of Dentistry and has been delivering exceptional care for nearly two decades. He's also a member of the American Dental Association and has been nominated as one of "America's Best Dentists" two years in a row! He provides a vast collection of advanced and comprehensive treatments, including dental implants. If you'd like to know more about vitamin D and how to boost dental implant success, visit his website or call him at 214-227-1000.