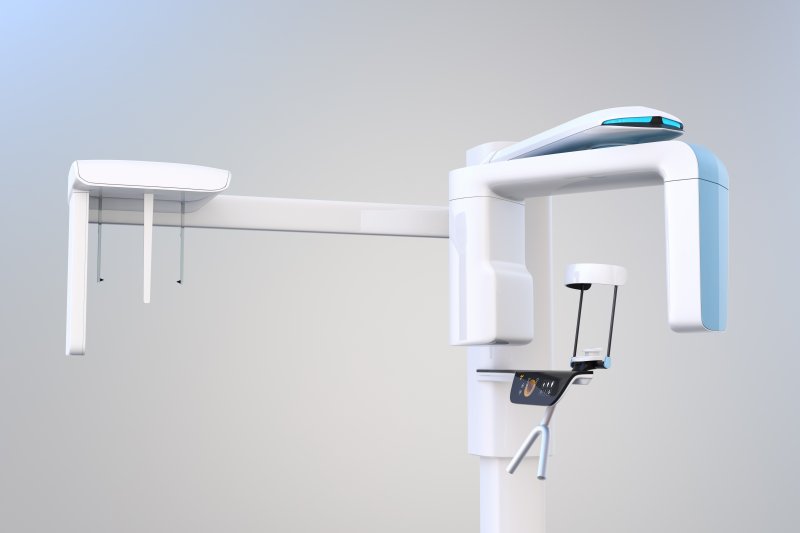 If you're struggling with missing one or more teeth, then dental implants may be the most effective solution for you. Not only will they restore your entire smile, but they'll also preserve your jawbone and can last several decades to a lifetime! The best way to enjoy these benefits is if you get your dental implants placed by a skilled dentist who uses advanced dental technology, such as a cone beam scanner. Read on to learn about this modern piece of equipment and why it's essential to your treatment!
What Is a Cone Beam Scanner?
X-rays were first discovered back in 1985 by a physics professor known as Wilhelm Roentgen. While they were groundbreaking then, many patients today have benefited from the extensive studies and research conducted following that time. With modern technology, X-rays are now clearer and more accurate than ever before, and this is especially so with Cone Beam Scanners. These devices use high-tech imaging software to scan 3D X-rays that can provide a complete rendition of your oral cavity.
Why Is This Technology Important for Dental Implants?
Your dentist will need as much information as possible about your jaw, facial nerves, and various components of your oral cavity before proceeding with your dental implant procedure. With cone beam scanners, they can receive much more detailed insight into these aspects, which allows them to create a more thorough and efficient treatment plan. For this reason, patients today can enjoy a success rate of 95% or more!
5 Essential Benefits of Dental Implants
As the gold standard of tooth-replacement solutions, you can expect to appreciate the following short- and long-term advantages of dental implants:
Complete customization: Every new tooth will be custom-designed to seamlessly match the rest of your smile.
Natural-looking appearance: The restorations that will fit atop your dental implants will look exactly like your natural teeth, providing a completely dazzling smile.
Preserves the jawbone: Unlike dentures and dental bridges that rest on the gums or abutment teeth, dental implants will be embedded directly into your jawbone, preserving it in the long run.
Improved durability: Since they're surgically inserted beneath the gum line, you won't have to worry about them slipping or falling off when laughing, speaking, or chewing.
Long-lasting solution: With proper care, your dental implants can last 20+ years to a lifetime.
If you want to effectively renew your missing teeth, then dental implants may be the most worthwhile investment. Make sure your dentist utilizes a cone beam scanner, and you can be sure to have a more successful treatment!
About the Author
Dr. Afshin Azmoodeh received his dental doctorate from the Texas A&M College of Dentistry. He's also a member of the American Dental Association and routinely pursues continuing education to advance his expertise. He uses modern technology like cone beam scanners to provide a wide variety of comprehensive and high-quality treatments, including dental implants. If you'd like to schedule a consultation, visit his website or call him at 214-227-1000.