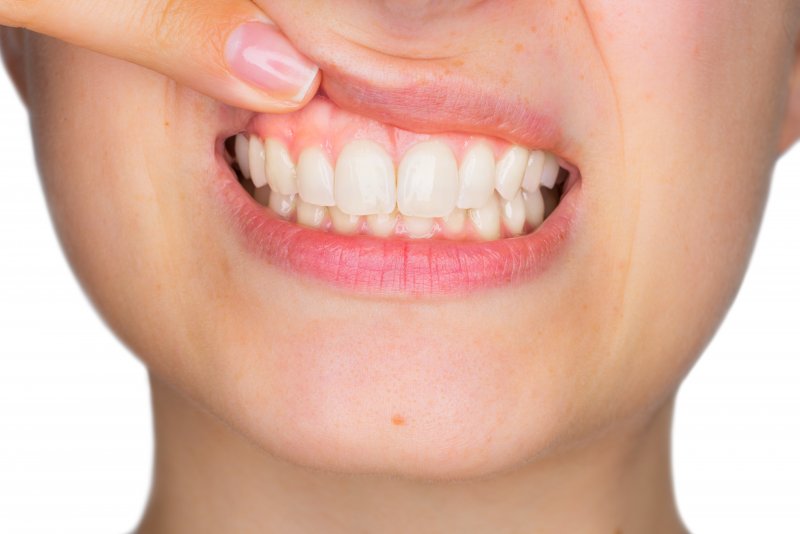 Keeping your smile strong and healthy is important, but you can't forget your gums! Having a healthy smile doesn't leave out the soft tissues in your mouth. When gums aren't being cared for properly, your risk of developing gingivitis increases. When it is left untreated, this can progress to a much more severe form of gum disease known as periodontitis. In the end, this could mean loose teeth, tooth loss, jawbone shrinkage, and other serious problems. Here are some ways you can keep your gums in good shape.
Brush Twice Daily
You should brush your teeth after each of your meals. This means at least twice a day in order to remove plaque and food debris that has been left behind. Remember to always use a soft-bristled toothbrush and replace it every three months. Using an electric toothbrush can help you to reduce gingivitis and plaque even more than a traditional toothbrush.
Floss Every Day
Your toothbrush isn't able to reach all of the plaque in your mouth. That's why it is so important to floss in addition to brushing. It doesn't matter when during the day you floss, but you should do it at some point to keep your smile fresh!
Use Fluoridated Toothpaste
When picking out your toothpaste, be sure to look at the ingredients and choose one that contains fluoride and has the ADA seal of acceptance. When a product has this seal, it means that it has been deemed both effective and safe!
Rinse with Mouthwash
You can find plenty of good mouthwashes over the counter. They can help to reduce plaque, gingivitis, and reduce the speed the tartar accumulates on the teeth. Mouthwash also helps to rinse away food debris and particles that have been left behind in your mouth. However, using mouthwash certainly isn't a substitute for regular brushing.
Regular Dental Visits
Your dentist is able to detect early signs of gum disease when you see them regularly. A professional dental cleaning is also the only safe way to remove tartar. Your hygienist will always remove any lingering plaque that you've left behind. If you've suffered from gingivitis or periodontitis, they may recommend gum disease treatment to address this issue.
No Smoking!
If you need one more reason to quit smoking, you should be away that it is strongly associated with the onset of gum disease. Smoking can also negatively affect your immune system making it more difficult to fight off infections, including gum disease. It also makes it more difficult for your gums to heal once they have been damaged.
Gums are the foundation for a healthy smile, so it is important to care for them! By taking the steps listed above, you can give your gums everything they need to stay healthy.
About the Author
Dr. Afshin Azmoodeh is an experienced dentist who has been working in the field for nearly two decades. He is a graduate of the Texas A&M College of Dentistry and is committed to expanding his knowledge and skillset through continuing education. Currently, he is a proud member of the American Dental Association and has been nominated as one of "America's Best Dentists." For more information on keeping your smile healthy or to schedule an appointment at his office in Plano, visit his website or call (214) 227-1000.