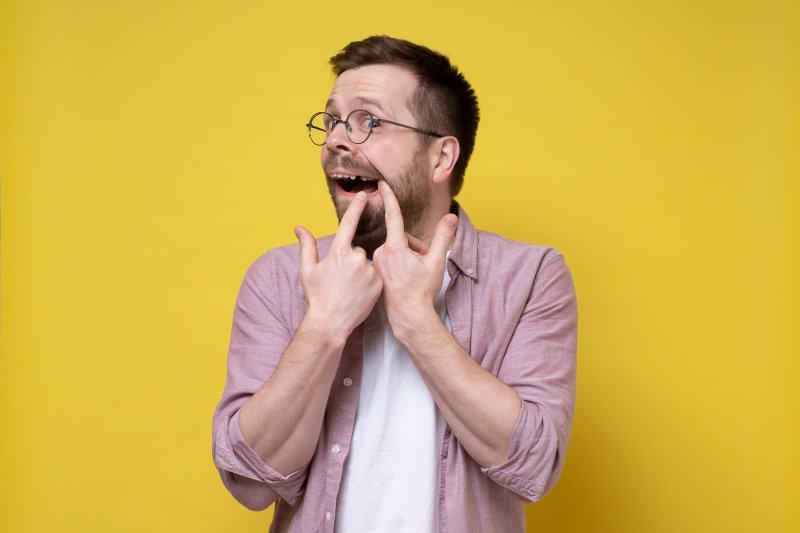 Tooth loss is not just a dental issue; it can significantly affect the overall stability and appearance of your face. While many people may associate tooth loss with cosmetic concerns, the changes that occur in your facial structure can also have an impact on your overall health. Dental implants are a great solution to these problems, but how do they help?
If you're interested in understanding the ways your face can change after a loss of teeth, and how you can retain your youthful appearance, continue reading.
The Role of Teeth in Your Facial Structure
Your teeth play a more significant role in your facial structure than you might think. They provide essential support to your lips, cheeks, and the surrounding soft tissues.
When you lose teeth, especially multiple teeth, this support system weakens, leading to several noticeable changes:
Collapse of Facial Muscles – Teeth help support the muscles in your cheeks and lips. When teeth are missing, these muscles can lose their tone and start to sag.
Bone Loss in the Jaw – Tooth roots stimulate the jawbone when you chew or bite. This stimulation maintains bone density in your jaw. Without it, the jawbone can start to shrink or resorb, causing a sunken look sometimes referred to as "denture face."
Shifting of Remaining Teeth – When a tooth is lost, the adjacent teeth can gradually shift into the empty space. This shifting not only affects your bite but can also lead to misalignment and further changes in facial symmetry.
Loss of Vertical Dimension – The vertical dimension of your face, which adds to a youthful appearance, can diminish with tooth loss. This loss of height between the nose and chin can make your face appear shorter and more aged.
Wrinkles and Fine Lines – As facial muscles lose their support and volume, you may notice an increase in wrinkles and fine lines around the mouth and cheeks.
How Can Dental Implants Help?
If you've suffered the loss of a tooth, a dental implant can not only replace the tooth itself, but also the root that held it in place.
The implant consists of a titanium rod that is placed into your jawbone, a prosthetic tooth called a crown, and an abutment that joins the two pieces together.
Chewing while you have a dental implant will stimulate the bone just like a natural tooth, preventing the loss of bone density and maintaining your facial shape.
Dental implants are the best solution for tooth loss available and promote long-term oral health and facial aesthetics. If you have missing teeth and have begun to notice some changes in the way you look, schedule a dental implant consultation, and take back your youthful look.
About the Practice
At Legacy Trails Dental of Plano, the committed team of professional dentists focuses on patient well-being and creating an inviting atmosphere. Using advanced dental technology, they perform a wide variety of dental services tailored to your unique needs, including dental implants. To schedule a dental implant consultation, call (214) 227-1000 or visit the website to learn more.